Hello everyone!
So we're almost done with the first Chapter as I've said in the descriptions of the most recent pages. There are only a few pages before I can proceed to the worldbuilding prologue and then the adventure begins.
That's good right? Well unfortunately, there is a change of plans.
I miscalculated the final release for this chapter. I expected to finish it by the half-way through September, but sadly due to my incoming full-time job that's going to take away a lot of my free time, I decided to no longer make New Nevada the main production of my art 'career' online. It will just be something for me to do on the side when I'm 100% out of ideas of what to draw. Ah yes, not to mention my same old motivational issues. This means, that the release of pages will return to its inconsistent schedule.
I recognize I am the type of person to easily get stressed, I can't make my most precious creation turn into living a nightmare, a second job I must attend and rush to meet its deadlines. I'm not saying I dislike drawing my comic, but because of how big and ambitious the project is, it would be detrimental to my stress levels. I like drawing comics because of how different they are, and how they practice multiple creative skills; writing, character development and design, backgrounds, fundamentals of art, compositions, etc.
On the bright side, I will continue to draw small projects (by this I mean doodles, and the finished arts I often make) as they are much easier to handle and more satisfying to work on.
WIP of page 15 to show y'all I'm still working, lol.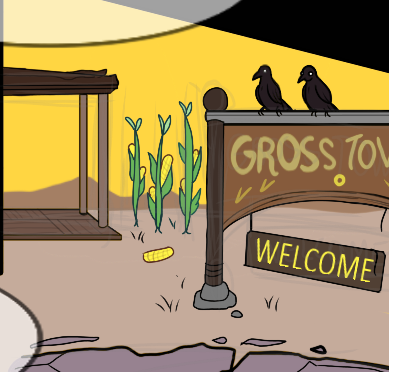 Madness Day is coming up as well. I always skipped it in the past years due to motivational issues, but this year I'm going to try to nail it! I'm not sure what to draw when the time comes though. I'll think of something.
... well, if my job has some mercy on my schedule. I'm starting next Monday.
I was supposed to start today but there was a fire at the place on the weekend, and they need time to repair the damages.